Discover the Mystery and Beauty of Snowghosts in Whitefish
Nestled in the picturesque Montana landscape, the charming town of Whitefish is known for its pristine slopes, stunning scenery, and an intriguing phenomenon that locals and visitors alike have come to admire—the snowghosts. These ethereal formations, created by nature's whimsy and the perfect combination of elements, add an enchanting touch to the already magical winter wonderland of Whitefish. In this blog, we'll delve into the mystery, allure, and allure of snowghosts in Whitefish.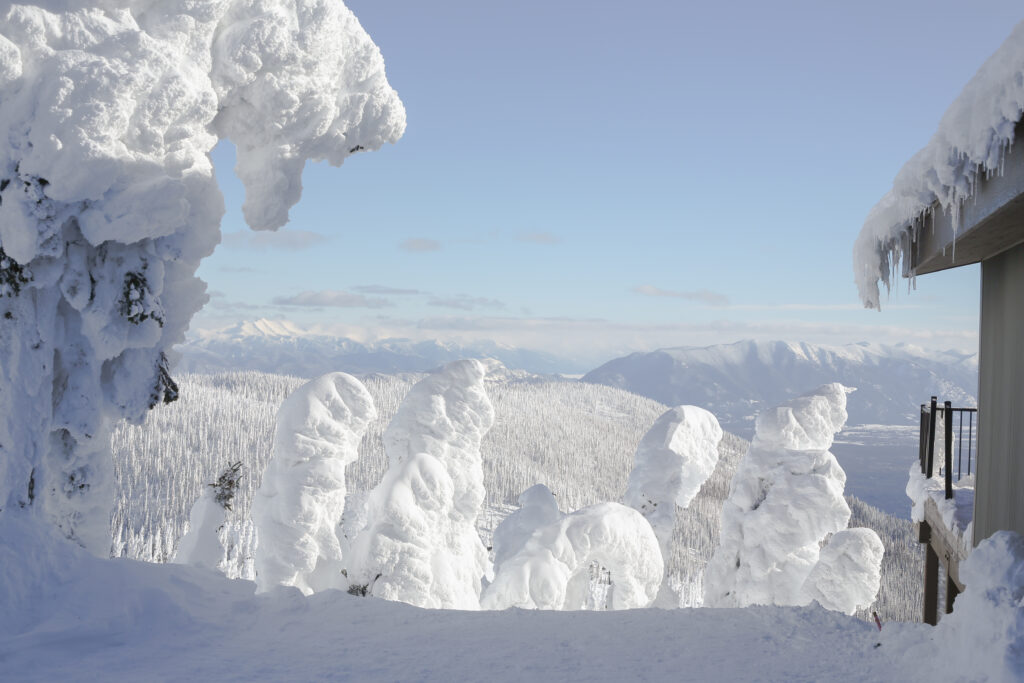 The Mystery Behind the Snowghosts:
Snowghosts are unique snow formations that resemble ghostly figures. What's more, they are formed when moisture-rich mountain air collides with freezing temperatures, causing the snow to stick to trees in a peculiar way.  Further, as layers of snow accumulate over time, the trees become shrouded in a cloak of ice, transforming them into captivating and otherworldly shapes that stand tall against the backdrop of the winter landscape.
The Beauty of Whitefish Snowghosts:
There is something hauntingly beautiful about snowghosts that truly captures the imagination. With their striking white figures against the azure sky, these icy specters create a scene straight out of a fairytale. Whitefish sees an abundance of conifers, which, during the winter months, transform into a spectacle of frozen beauty. And, the juxtaposition of the snow-dusted peaks, the glimmering frozen lake, and the intricate snowghosts creates a mesmerizing kaleidoscope of natural art.
Snowghosts and Outdoor Activities:
Aside from their aesthetic appeal, snowghosts offer an additional layer of fun and adventure for winter sports enthusiasts. Also, skiers and
snowboarders who venture to Whitefish Mountain Resort can say hello to a unique playground amidst the snowghosts. And, in the shadow of these icy structures, you can carve your way down the slopes, feeling the thrill of gliding through a dreamlike landscape.
Photography and Capturing the Magic: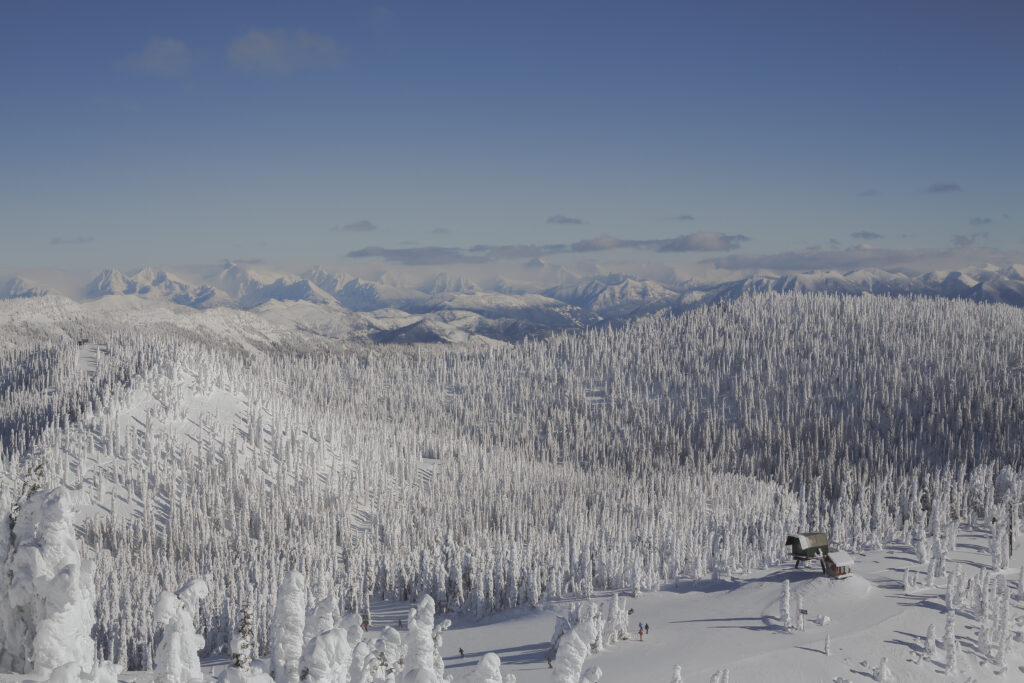 Whitefish snowghosts provide an ideal opportunity for photographers to capture rare and awe-inspiring images. As the sun blankets the trees, the interplay of light and shadow highlights the intricate details of these frozen creations. So, whether you're a professional or an amateur photographer, don't miss the chance to document this natural spectacle.
Preserving the Snowghost Habitats:
Also, it is crucial to remember that snowghosts are a natural wonder that requires preservation and respect. As visitors, it's important to appreciate them from a distance, refrain from touching or damaging the structures, and be mindful not to disturb the surrounding ecosystem. So, let's strive to leave as small a footprint as possible when exploring Whitefish's winter marvels.
Whitefish's snowghosts are a true testament to the magnificence and unpredictability of nature. As these ghostly guardians of the winter forest captivate your imagination, take the time to embrace the winter wonderland, engage in outdoor activities, and bask in the sheer beauty that surrounds you. And, please visit Whitefish and allow the snowghosts to guide you through a magical journey you won't soon forget!
And, don't forget. When you need a great place to stay in Whitefish, read more about why we're such a fantastic choice! (And, we have two choices: One on Big Mountain and the other, inside Glacier National Park.
DO  YOU  NEED  A  PLACE  INSIDE
GLACIER NATIONAL  PARK?
Yes, West Glacier Bear Cabin
is Open During the Winter!
Visit our sister location, West Glacier Bear Cabin, inside Glacier National Park.  Oh, we've got you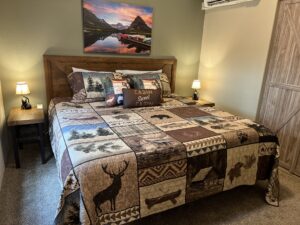 covered with our cozy 2 bedroom, 1 bath cabin when you want to stay close to the GNP action. And, it's in a perfect location at Apgar Village, just around the corner from Lake McDonald.  With on-site kayaks, paddleboards, mountain and e-bikes for our cabin guests to use anytime during their stay at the cabin.  Of course, you can choose one location or both! **Discounts are available if you want to stay at both properties**  
West Glacier Bear Cabin INSIDE Glacier National Park is now open DURING THE WINTER!!