Best Place to Stay in Whitefish Montana
Are you, planning a trip to the picturesque town of Whitefish, Montana? Nestled in the heart of the breathtaking Rocky Mountains, Whitefish offers an abundance of outdoor adventures, stunning landscapes, and a vibrant local culture. To truly enhance your experience, finding the perfect place to stay is essential. Here, we'll explore why Glacier Bear Condo is the best accommodation option that not only provides comfort and relaxation but it's the ideal location to Glacier National Park, Kalispell, Big Fork and Flathead Lake.
1. Glacier Bear Condo Is Truly Slopeside to Whitefish Mountain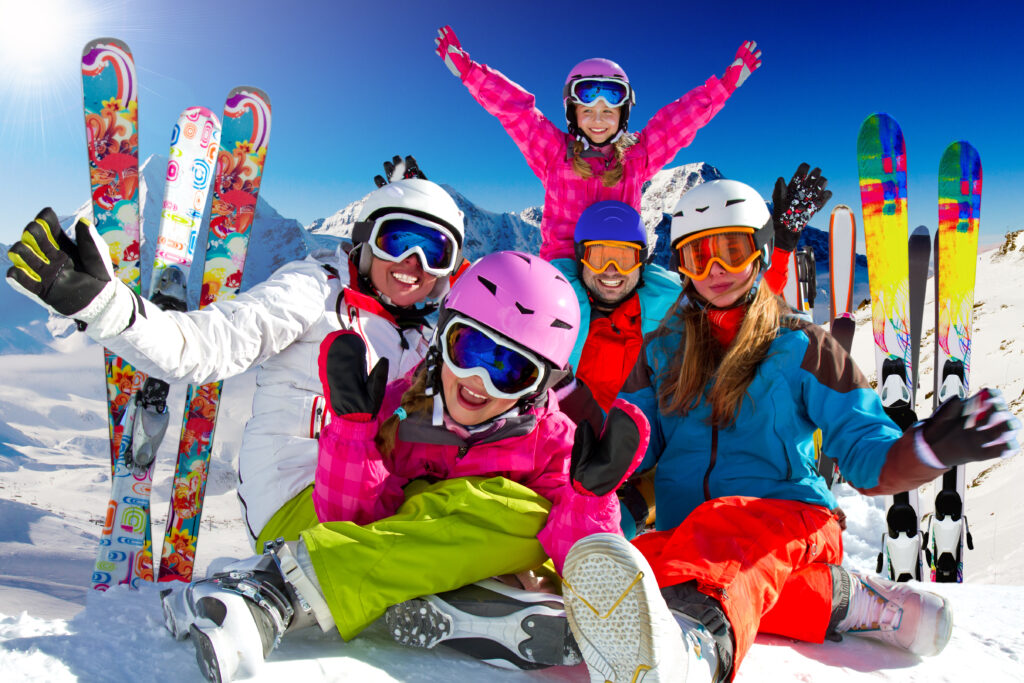 Walk out on your private deck, and not only will you see the immediate closeness of Chair 3 on Whitefish Mountain, but you'll see how perfect it is to the hot tub! We're not a property lined up with cozy cabins or a big massive luxurious lodge with hot tub party kids interrupting your sleep. Instead, Glacier Bear Condo is located in a building of only 7 units, with spacious living quarters that sleeps 6.  And, when we say we offer a true ski-in ski-out unit, we mean it.  Of course, you won't need to park and walk across a big parking lot.  Now, not many Airbnb's offer a real bona-fide slopeside unit. Further, we offer great amenities in the condo and lots of comfort. And, it's all within easy access to thrilling outdoor activities, including skiing, snowboarding, hiking, and mountain biking in the summer.
2. Historic Downtown Whitefish:
Immerse yourself in the charm and character of Whitefish. You will have an array of unique shops with one-of-a-kind items. Whitefish is an excellent place to shop for gifts for any occasion. Now, when you're ready to dine, our restaurants with tantalize you with special farm-to-table freshness. The trouble with dining out will be choosing just one place to go!
And, from Glacier Bear Condo, you are less than 15 minutes from downtown Whitefish where you can enjoy some great attractions such as the Whitefish Depot or the Whitefish Performing Arts Center or boating on Whitefish Lake.
3. Lakeside Retreats:
Whitefish boasts several stunning lakes, including Whitefish Lake, Flathead Lake, and Swan Lake. Take advantage of boat rentals and make a day of it on the water. Grab some food, and head out for a day on the water.  Whether you want to go fishing and boating, or just enjoy some serene relaxation, we've got you covered with options close to Glacier Bear Condo.
4. Glacier National Park Proximity:
Whitefish is the gateway to the famed Glacier National Park. And, when you stay at Glacier Bear Condo, you're about 45 minutes from GNP. The Park is open all year round and crowds can be high in late June through early August. Now, we do have our little 2BR, 1 BA cabin located in Apgar (see Glacier Bear Cabin) if you'd like to stay in the Park. But, if you'd prefer to keep a little distance and enjoy mountain life, that's where we're ideal!  Grab a cup of coffee and sit on the rocking chairs on the deck and just listen as the morning wakes up the mountainside. There's no better time to see Big Mountain!
5. Pristine Accommodations
Whitefish offers a variety of great accommodations, shops, spas, restaurants and outdoor recreation. What also makes our short-term rental special for your vacation, is we welcome you to a pristine unit. We take our cleanliness very seriously and have it professionally cleaned by our property management company in between guests.  We have heard iffy stories about Airbnb or vrbo rentals not being too clean.
Here, you can be assured you are walking into a vacation rental that is immaculately maintained from sheets to counters to showers to the hot tub. We take pride in our rental condo and want our guests to be assured we want their vacation to be memorable…for all the right reasons! That means you focus on making memories with your family and friends and the activities you want to do. And, when you leave, you do nothing but walk out the door and close it. You do not have to remove sheets or take out the trash. That is our job!
So, when you're ready for a great vacation in Whitefish, and need a vacation rental that is close to beautiful stores and gourmet dining, ski slopes, and championship golf courses, you have fantastic options to explore. Whitefish can accommodate discerning travelers to the casual outdoor enthusiast. And, so do we at Glacier Bear Condo!
DO  YOU  NEED  A  PLACE  INSIDE
GLACIER NATIONAL  PARK?
Visit our sister location, Glacier Bear Cabin, inside Glacier National Park.  Oh, we've got you covered with our cozy 2 bedroom, 1 bath cabin. And, it's in a perfect location at Apgar Village, just around the corner from Lake McDonald.  With on-site kayaks, paddleboards, mountain and e-bikes for our cabin guests to use anytime during their stay at the cabin.  Of course, you can choose one location or both! **Discounts are available if you want to stay at both properties**.  And, new this year…Glacier Bear Cabin INSIDE Glacier National Park is now open DURING THE WINTER!!