Condé Nast Lists Best Ski Resorts
If you haven't read the recent ratings from Conde Nast on Top Ski Resorts in the U.S., it's a must-read of The Who's Who List in US Skiing. Whitefish Resort moved up from #8 last year to #5 in 2022 for top skiing. And, we LOVE it!
If you'd like to see the article ranking Whitefish click HERE from Conde' Nast Traveler: 
Let's take a little look at this list and when you realize how great skiing is here, you'll want to book the best place to stays in Whitefish. Do you really want to stay at a Whitefish hotel?  Nah. Then you have to drive and find a place to park, then clean your car off when you're ready to go home or you can take the snow bus.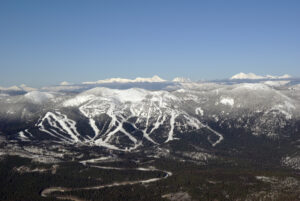 But I digress, let's get back to the Condé Nast list.  2021 – Whitefish was #8 and now we're #5.  Aspen was #3 and #9 this year. No surprise there but
we did beat out the Highlands this year by 4 slots. 
Vail seems to have disappeared from the list in 2022. Alyeska did too. (Really??) 
Oddly, our Montana friends at Big Sky didn't make the list in 2022 either. At least they were on in 2021. But, we can't argue with readers and their choice. And, we say they did a darn good job! Are we biased? Maybe so! 
We have many new guests coming to Whitefish for the first time and we are so grateful and thankful you chose us. Certainly, you know that hotels, lodges, and other places are kind of sterile. We want you to enjoy some extra amenities. At Glacier Bear Condo, we appreciate that you are coming to see our gorgeous area and patronizing our local businesses. We've given you a great list of skiing references on our other blogs and local restaurants to delight in. 
What else can we share with you aside from when it's time to choose the best place to stay in Whitefish nothing else comes close. We are a true ski in ski out location on Whitefish Mountain, right next to Chair 3. As much as we love our condo, we will brag again because it's truly perfect for skiers who wants an easier slope or snowboarder who is looking for a place to test out some tricks, there is ample room for you and a few obstacles, and rails to show off.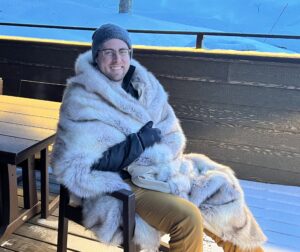 It's a wonderful location even if you're not a skier but your friends or family are. You can sit on the private balcony under and warm heavy faux fur fox blanket and enjoy hot chocolate and talk to friends as they go by on the lift. You can record a new skier from the balcony as they glide by on their initial run.  But you can make everyone jealous as you sit in your cozy hot tub on the deck. Better yet, make them hungry for lunch if you've got something scrumptious cooking on the grill. Yes, they can usually smell it on the chair lift! We've had many a rider ask for an invitation when we're cooking steaks.  
If you're ready for snow season (or next summer!) we're accepting reservations for dates any time of the year. If you need suggestions or places to go, or things to do, we're definitely up to give you some great ideas. From Glacier National Park (remember, we do also have a sister location INSIDE the Park at Apgar Village) to snowmobiling at Olney to summer floats down the Flathead River. Or maybe you want e-bike rental information or how about Zip-lining. We've got you covered with ideas.  FYI – If you want to see our GNP location, click here for Glacier Bear Cabin. 
We love helping people make their vacations memorable.  Glacier Bear Condo on Whitefish Mountain sleeps 6 but we have a great relationship with the owners next door who also rent their 2 bedroom condo. So if you need a place for more but want them close by too, we've got you covered and get you connected.  Just give us a call or click here to email us.  Don't stay in a Whitefish hotel or Whitefish lodge where it's crowded or loud. No no, stay with us on Whitefish Mountain off the Tenderfoot Trail. 
For the most up-to-date webcams for the Whitefish Summit click Here.
Or visit more webcams at Explore Whitefish by clicking Here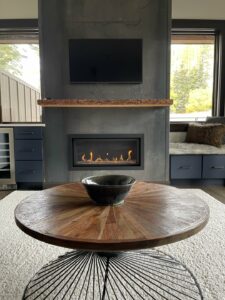 Finally, if you're ready to book your Whitefish Vacation today and need a great place to stay – Spring, Summer, Winter or Fall, click HERE for reservations and available dates and rates.