Mastering the Slopes: Essential Ski Terms for Snow Enthusiasts
As winter approaches and the snow begins to coat the mountains, it's time for snow enthusiasts to hit the slopes. And, it's time to enjoy the thrills of skiing. Whether you are a beginner or an experienced skier, it's essential to familiarize yourself with the terminology used in the ski world. Here, we will explore some of the key ski terms you need to know to navigate the snow-covered mountains with confidence and ease.
1. Alpine Skiing:
Alpine skiing, also known as downhill skiing, is the most common form of skiing. While it involves sliding down the mountain's snowy slopes, it also uses specialized skis and bindings.
2. Powder:
Powder refers to fresh, untouched snowfall. And, it is every skier's dream to glide through this fluffy and light snow. Also, it provides excellent cushioning. However, powder skiing requires different techniques and equipment compared to groomed or packed snow.
3. Groomed Snow:
Next, groomed snow is a term used to describe packed or machine-groomed snow. Snow grooming involves using machines to flatten, compress, and even out the snow surface to provide better skiing conditions.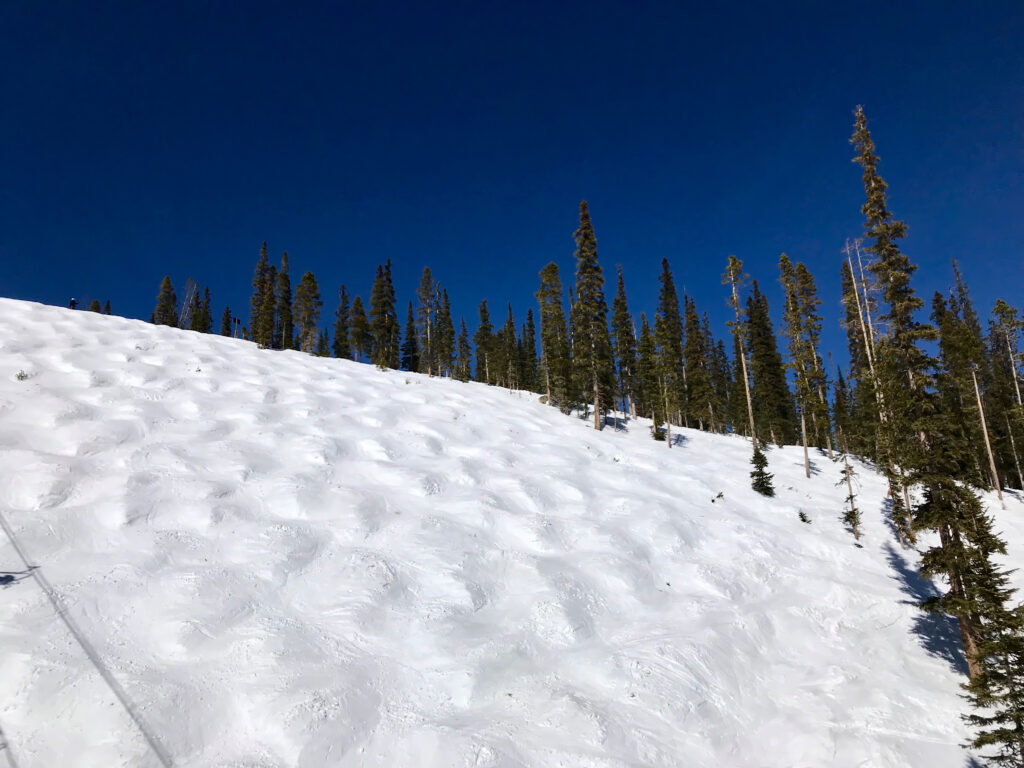 4. Moguls:
Moguls are mounds or bumps that form on the ski slopes due to the repeated turning and carving of skiers. They can range in size and shape, skiing over them requires a combination of skill and finesse. So, for experienced skiers, moguls offer a challenging and exhilarating experience.
5. Traverse:
A traverse is a horizontal movement across a slope without going downhill or climbing. Skiers often use traverses to access specific sections of a mountain or to reach another trail or lift.
6. Piste:
A piste refers to a marked ski trail or slope. These trails are designated and maintained by ski resorts according to difficulty levels, such as green (easy), blue (intermediate), red (advanced), and black (expert). Piste markers are essential for navigation and to ensure you choose a trail appropriate for your skill level.
7. Off-Piste:
Off-piste skiing refers to skiing on unmarked or ungroomed slopes, away from the designated trails. While it offers a thrilling adventure and the opportunity to explore untouched snow, off-piste skiing poses greater risks, including avalanches and hidden obstacles. It is crucial to have proper training, knowledge, and safety equipment before venturing off-piste.
8. Carving:
Carving is a skiing technique that involves making clean turns by angulating the skis to create deep arcs in the snow. This technique allows skiers to maintain speed and control while gracefully maneuvering down the slope.
9. Snowplow:
The snowplow, also known as a wedge, is a fundamental technique used by beginners to slow down and control their speed. By positioning the skis in a V-shape (with the tips closer together), skiers can evenly distribute their weight and gradually reduce speed.
10. Aprés-ski: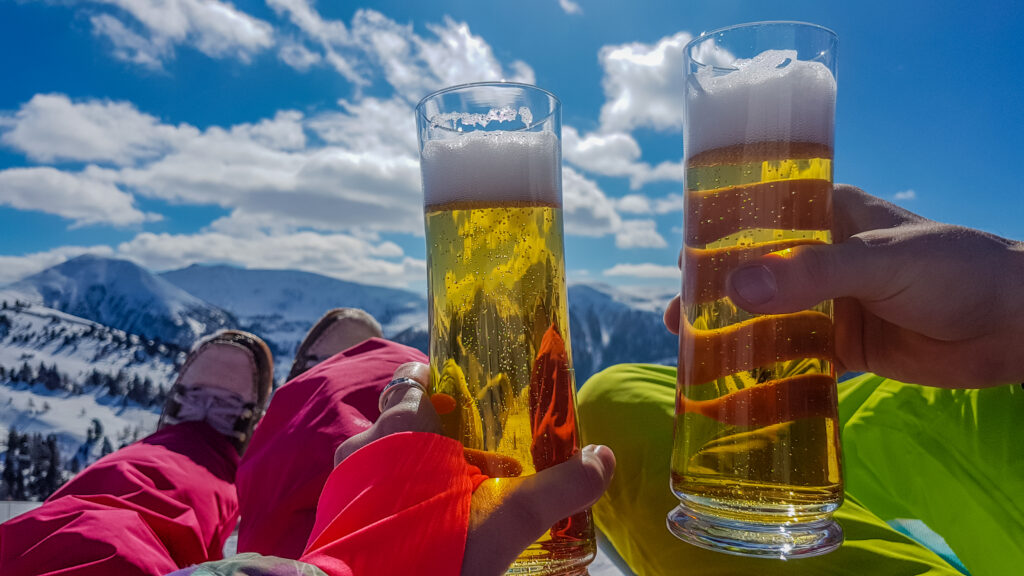 Aprés-ski is a term that refers to the socializing and relaxation activities that take place after a day of skiing. Whether it's enjoying a warm drink at the lodge, soaking in a hot tub, or engaging in après-ski parties, this is an essential part of the skiing experience.
As you hit the slopes this winter, understanding these essential ski terms will make your skiing experience more enjoyable, safer, and help you communicate effectively with fellow skiers. Remember, mastering skiing techniques and becoming familiar with the ski jargon takes time and practice. So, gear up, embrace the snow, and make the most of your ski trip with these handy terms in your vocabulary. Happy skiing!
DO  YOU  NEED  A  PLACE  INSIDE
GLACIER NATIONAL  PARK?
Yes, West Glacier Bear Cabin
is Open During the Winter!
Visit our sister location, West Glacier Bear Cabin, inside Glacier National Park.  Oh, we've got you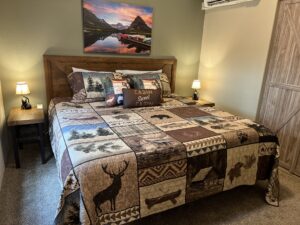 covered with our cozy 2 bedroom, 1 bath cabin when you want to stay close to the GNP action. And, it's in a perfect location at Apgar Village, just around the corner from Lake McDonald.  With on-site kayaks, paddleboards, mountain and e-bikes for our cabin guests to use anytime during their stay at the cabin.  Of course, you can choose one location or both! **Discounts are available if you want to stay at both properties**  
West Glacier Bear Cabin INSIDE Glacier National Park is now open DURING THE WINTER!!