Montana Wildfires: A Devastating Force of Nature
This summer, Montana has again been struck by wildfires. But, don't let that deter you from coming.  As most locals will tell you, this is a normal season for Montana. Some days it will be quite smoky and other days, the wind shifts and it is crystal clear.  So, don't cancel your plans. Come see and stay with us.  Of course, you can still get into Glacier National Park. The fires have not affected the Park. And, there are no fires in Whitefish. So, what are you waiting for? Read on for information about how wildfires are starts and what their impact can be.
Montana is known for its stunning natural beauty, lush forests, and diverse wildlife. However, these fires can pose threats to its landscapes, communities, and ecosystem. In this blog post, we will explore the causes, impacts, and long-term consequences of Montana wildfires, shedding light on the importance of understanding this natural phenomenon.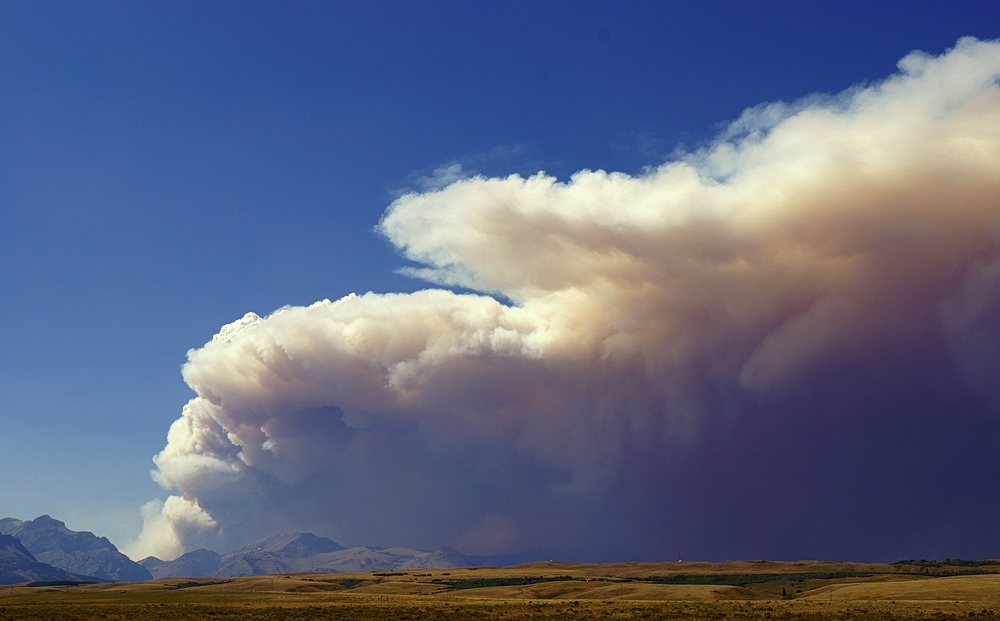 1. Understanding the Causes:
Montana wildfires can be ignited by both natural and human-related factors. And, with lightning strikes occurring, especially during dry summer months, they are a leading cause of wild fires in the state. Additionally, human activities such as campfires, cigarette butts, arson, and even mismanagement of controlled burns can escalate wildfires. Obviously, this further hurts the region.
2. Impact on Environment and Wildlife:
The effects of Montana wildfires are far-reaching and often devastating. The destruction of forests and vegetation exposes the soil to erosion, disrupting ecosystems and threatening the diversity of the region. And, the loss of habitat for wildlife, including endangered species like grizzly bears and wolves, further hurts the impact. Additionally, poor air quality due to smoke poses health risks for both humans and animals.
3. Threat to Local Communities:
When these fires hit populated areas, they present a danger to local communities. Evacuations become a needed, causing distress to people who may lose their homes or livelihoods. The devastation can impact tourism, agriculture, and other industries. And, this creates economic hardships in affected areas. Firefighters and emergency response teams bravely combat these wildfires to protect lives and property. This is a part of the great spirit of Montana's people.
4. Long-Term Consequences:
The long-term effects of Montana wildfires are multifaceted. Forest regeneration can take years, if not decades, as the region slowly recovers. The increased risk of post-fire flash floods, as a result of the loss of vegetation and destabilized soil, presents more challenges to the affected regions. Furthermore, the financial strain on state resources allocated to firefighting efforts impacts funding for other services.
5. Mitigation and Preparedness:
Prevention is the key to reducing the impact of Montana wildfires. Education campaigns promoting responsible behavior can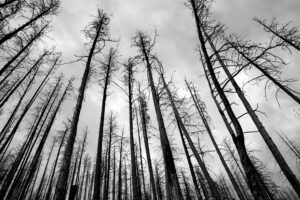 help reduce human caused fires. Additionally, resources dedicated to early detection and rapid response will enhance the strength of fire fighting efforts. Partnerships, which involve federal, state, and local agencies, as well as local people, are vital in complete wildfire management planning.
Montana fires are a natural part of the state's ecosystem; however, their frequency and severity pose great challenges. Understanding the causes, impacts, and long-term consequences is needed for effective mitigation and preparedness. By showing responsible behavior, sharing resources, and using collaborative efforts, we can minimize the devastating effects of these fires and protect the natural beauty and towns that Montana holds dear. Together, we can work towards protecting Montana for future generations.
Here are some Links to get updates on the Montana fires:
Montana Fire Info Website: Click HERE
Montana Government Site: Click HERE
DNRC Website: Click HERE
And, remember when you're ready to book your vacation to Montana, click HERE to stay with us at Glacier Bear Condo.
DO  YOU  NEED  A  PLACE  INSIDE
GLACIER NATIONAL  PARK?
West Glacier Bear Cabin is Open During the Winter!
Visit our sister location, West Glacier Bear Cabin, inside Glacier National Park.  Oh, we've got you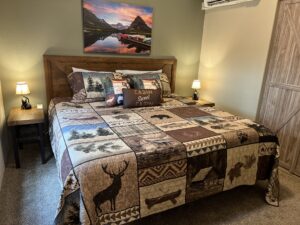 covered with our cozy 2 bedroom, 1 bath cabin when you want to stay close to the GNP action. And, it's in a perfect location at Apgar Village, just around the corner from Lake McDonald.  And, you'll love having on-site kayaks, stand-up paddleboards, mountain and e-bikes for our cabin guests to use anytime during their stay at the cabin.  Of course, you can choose one location or both! **Discounts are available if you want to stay at both properties**  
West Glacier Bear Cabin INSIDE Glacier National Park is now open DURING THE WINTER!!