Best Bites In Whitefish MT
Are you looking for dining options in Whitefish? We are very happy to share our selections from the best Italian to the best Farm to Table to most tantalizing ethnic dish that will leave you wanting more.  We know Glacier Bear Condo has a great kitchen and is the best place to stay in Whitefish but let's get you out and about and enjoy some local cusine.  All these are casual options so no need to get dressed up.
The best part of Whitefish dining is that you are enjoying a local restaurant and are supporting our small business owners here in the Flathead Valley. We LOVE that. We know there are some we are missing but we'll add those to later blogs. You're welcome to send us your recommendations too at info@GlacierBearCondo.com We'd love to hear all good things about food. I'm such a sweets and dessert person so any extra details you have about desserts are especially welcome!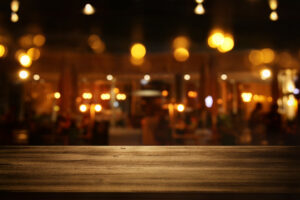 Italian
Ciao Mambo (234 East 2nd St. Ph# 406.863.9600) Hands down, this is my favorite anywhere in the U.S. for Italian. From service to their amazing pastas (hint: Fettuccine Alfredo!) to their desserts, I cannot give them enough credit for making my carb-craving diet the refueling it needs. When I say delectable, I mean it. I could probably be happy dining here five times a week and still crave it. You won't be disappointed with the appetizers by any means but you have to save room for dessert. I cannot stress this enough. Come hungry and leave completely satisfied and wondering when you'll return.
See their hours and menus by clicking here. https://www.ciaomambo.com/  I cannot prevent you from drooling when you read it.  Just go. 
BBQ
One of our favorite activities is taking a sunset pontoon ride on Whitefish Lake (rent at the Whitefish Lodge Marina).  We call in a pick-up order from Piggy Back BBQ (102 Wisconsin Ave.  Ph# 406 863-9895) and enjoy dinner on the Whitefish Lake. It's a perfect way to spend a summer evening. The kids can swim off the boat or just soak your feet in the water while enjoying a very tasty Pulled Pork or Brisket sandwich. Their speed of service for us has always been hit or miss when we go in so it's easy to order ahead. Their hushpuppies are wonderful and their loaded baked potato is worth the carbs! 
Check out their menu here. https://piggybackbbq.com/ 
For boat rental on Whitefish Lake info click here https://lodgeatwhitefishlake.com/marina 
Pastries, Carbs & Cookies…Oh My!
Fleur Bake Shop (103 Central Ave Ph# 406-730-8486) is a sweet spot to shop for French pastries and amazing breads. If you're a macaron lover, you must stop in. We can't guarantee what will be in stock so the earlier you go, the better.  When they have sourdough bread, you won't be disappointed at all. Take it back to the condo and enjoy! It's my husband's favorite part of Whitefish … when the bread maker creates sourdough! 
Their sandwiches are superb. Who knew ham, cheese and butter on French bread could be so simple but taste so delectable!  Two recommendations, their cannel's actually made my buy my own cannele' tins (no, I can't get close to how Fleur's taste but I keep trying!)  And for a rich creamy cake like nothing else, try their Basque cake. Life is very good when you stop here!  https://www.fleurbakeshop.com/menu 
Are you ready for pizza pizza pizza? You must definitely demand a stop at Jersey Boys Pizza (550 E 1st St  Ph# 406-862-2212). Their creativity and mix of fresh ingredients bring you the best that pizza has to offer. The pizza crusts are crispy, soft and baked to perfection. I am not on a restricted gluten free diet but I have to say I love their gluten free crust better than their regular. It's really incredibly delicious but you won't go wrong either way. I was never a fan of Hawaiian pizza because my head couldn't grasp the concept of ham and pineapples on a pizza. I took a bite of my stepdaughters thinking I was going to prove my point but I was 10000% wrong. Gluten free Hawaiian at Jersey Boys is my all-time favorite pizza…ever!
Their wait can be long but it's worth it – trust me, it is.  Jersey Boys has fantastic people there who do seem to keep the tables moving. It's very service oriented and super friendly. If you order ahead for pick up, you can drop off a passenger to go inside to pay/pick up while you can drive around the block . They should be walking out with a nice white pizza box as you come back around.  P.S. Their salads are amazing too! 
Would you rather Grill?
If you want to grill some steaks or filets at the condo, we highly recommend a small gem to swing by – The Chop Shoppe (731
Wisconsin Ave Ph# 406-609-9500) . Their meat selection is superb! And for those wanting a lighter fish option, they do carry some nice selections to throw on the grill too. Their knowledgeable staff will give you some cooking tips and they have many jars or bottles of seasoning or marinades.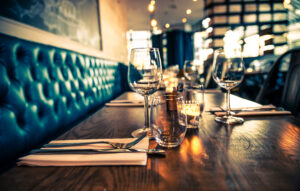 One small but important treat, is to check out their Trailbusters. The mix of bite sized cheeses, salamis and meats are a 'must' to take with you. It's a powerful pack of protein with incredible flavors. We always stop to grab a couple bags before we head out for a day of adventuring.  These rank at the top for tasty high protein treats.  
They are tucked away in a corner next door to the Alpine Village Market.  It's only a mile south of the Whitefish Lodge & Marina. 
This is our list of our favorites. These are a few of our favorite places to eat in Whitefish. We hope you'll find your own favorite and come back again. And remember, in this era of post-covid, please be nice to the wait staff and cooks.  Treat and tip them well too. They showed up to work and are serving you. Give them a reason to be thankful you are one of their patrons.
And don't forget to book with Glacier Bear Condo. We are your year 'round destination for fun, adventure, skiing, hiking and all things outdoor in Northwest Montana.  To see more of our accomodations in this lovely 2 bedroom 2.5 bath chalet, click HERE.