Our Gift Giving Guide For Skiers
It's gift-giving time! Are you wondering what to get for the skier in your life?  We're definitely here to help. If you need the best new gadgets and gear for the slopes for that picky person, we've got some suggestions. Perhaps you want just a few stocking stuffers? Or, maybe one of these will is perfect for a ski fanatic who has everything. Don't look to Amazon gift giving guides or places like that.
Take A Look At Our Gift Suggestions
POC's Orb Clarity Goggles offer amazing clarity and maximizes your peripheral vision giving you clarity like no other. Anti-fog, durable compound frame and foam lined for both comfort and durability. Great for the skier or snowboarder in your family. 
Click HERE to learn more about this ski gift.
For a cool and practical gift for the man in your life, the Touring Vest from Alps and Meters is just plain awesome. It repels water and snow with waxed cotton/nylon shell, giving it a bit of a weathered look. Keep warm with its interior 80g Polartec® Alpha insulation. Packable and slightly weathered look.  $295
Click HERE to see more about this vest, sizes and color options.
From our outdoor friends at Curated, we offer up these Ride Anthem Snowboard Boots which, by the way, are still the #1 best selling snowboard boots for the year. They're less than $250 and you can even find them on sale now. Great flexibility but not too much; these offer a great option for beginners or experts. Hassle-free dial make them easy to adjust and a comfy plush liner will give you the best in comfort. 
Visit HERE to learn more about these great boots.
Do you know someone whose hands are always cold?  Undoubtedly, we all do! Well, we've definitely got you covered with these Outdoor Research Prevail Heated GORE-TEX Gloves. Three heating settings to keep you comfortable with these battery-operated gloves. Waterproof and windproof from XS to XL. At any rate, you can't go wrong with these. Click HERE to find out more.
James Nieheus is the map maker ski legends should appreciate. His hand-painted maps are very
detailed and are so intriguing that you cannot help but appreciate his art. During the years, millions of skiers and snowboarders know these maps but may not know the man behind them. Pick a special location that touches your heart or choose his coffee table book of 200 resort trail maps. 
To see his incredible work and find a truly special gift for the avid skier, visit his website by clicking HERE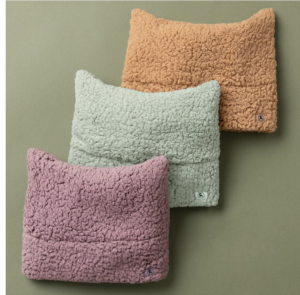 Who doesn't want to wear a cute beanie to enjoy your après delectables? 
This snuggly heavy sherpa fleece to keep you warm and looking good. 
On sale now at backcountry.com for only $17.40.  3 stylish colors to choose from. Click HERE to see their selection.
Do you need a unique way to announce a special ski trip? Or maybe you want to remind someone of a memorable Ski Trip?  Look at homesick.com's Ski Trip Soy Candle. From amber to cinnamon, vanilla and cocoa notes to bring the cozy mountain life to you so let this be a very special item for the skier in your life.  $38. 
Click HERE to see this endearing candle in our gift giving guide.
Are you still stuck?
Despite the struggle, let us make it really easy for you then. We have a couple of local stores that would be happy to help with their online gift cards. From Equipment Rental to clothing to unique one-of-a-kind trinkets these three will have the skier in your life covered with no stress. Our gift giving guide is here to help make it easy.
Simply Click On the Name To Order An Online Card. 
Black Tie Ski Rental & Delivery
 If you're truly at a loss, just book a vacation with us.  Instead of making it difficult, we can make it really easy for you. After all, isn't that what we're here for? 
Glacier Bear Condo is open all year on Whitefish Mountain. To entice you even more, we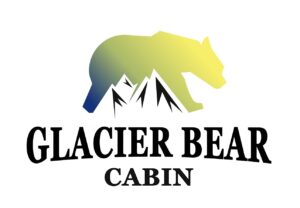 coincidentally have a sister location INSIDE Glacier National Park. Besides one location, you can actually choose from two. Glacier Bear Condo or Cabin – After all that, maybe these are the perfect gift for the holidays!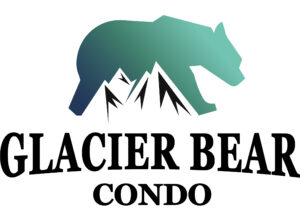 Click on our Home Page to Learn More or call us at (406) 233-9600.  And, if you need more rooms, we have a great relationship with the owners where you can also rent their 2 bedroom condo. It's also right next door to ours so it's almost like you'll have the whole wing on the 2nd floor.
Additionally, if you're planning a special engagement or wedding, simply give us a call and ask for Don. He can give you some great locations for weddings, romantic restaurants for engagements or wedding dinners for instance. Do you need permit information to get married in Glacier National Park?  Certainly, we can help you answer that by visiting our Glacier National Park Page or simply click HERE.
Obviously, our location is simply ideal anytime of year especially , if you're here for some great winter skiing.  By the way, did you read our past Blog on Conde' Nast voters rating Whitefish Resort #5 for Best Skiing In The US?  Click HERE if you haven't! It definitely a must-read. 
When you're ready to launch your Montana Vacation, certainly we're here for you. Because we're one of the best places in Whitefish to stay our ratings on Google, VRBO and Airbnb reflect that. As we will show, we're fantastic hosts. Whether you stay in Whitefish Mountain at Glacier Bear Condo or if you want to stay in Glacier National Park, we definitely want your vacation to be memorable. As much as we can do to make you stay enjoyable, that's what we're here for. So when you're ready, come stay and play in Montana for your next vacation! Obviously, Montana will be ready for you any time of year!